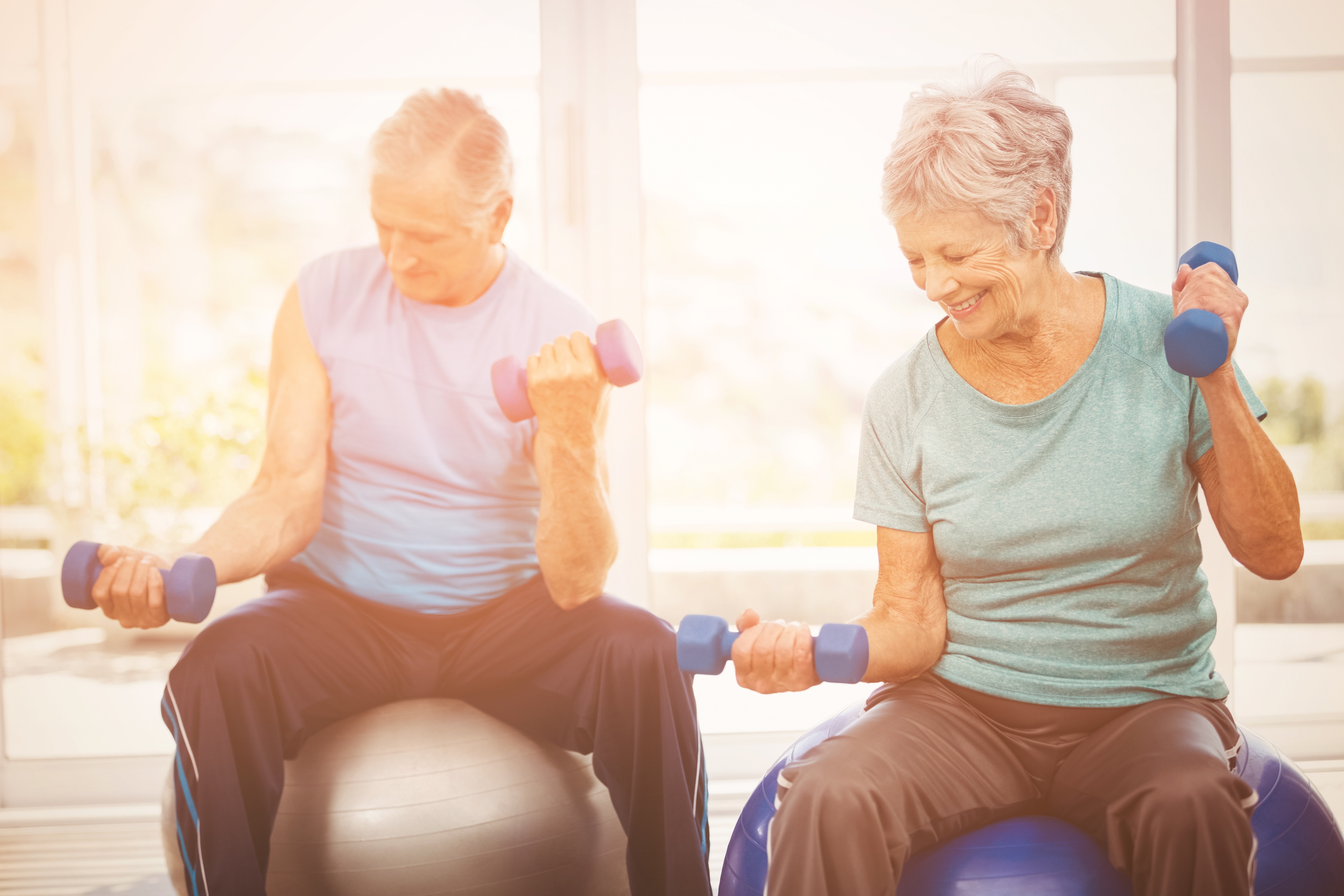 Forever in Motion is for older adults who want to keep fit and have fun — without worrying about a body "break"! Our current session runs Tuesdays and Thursdays until December 21st, 2023. See details below.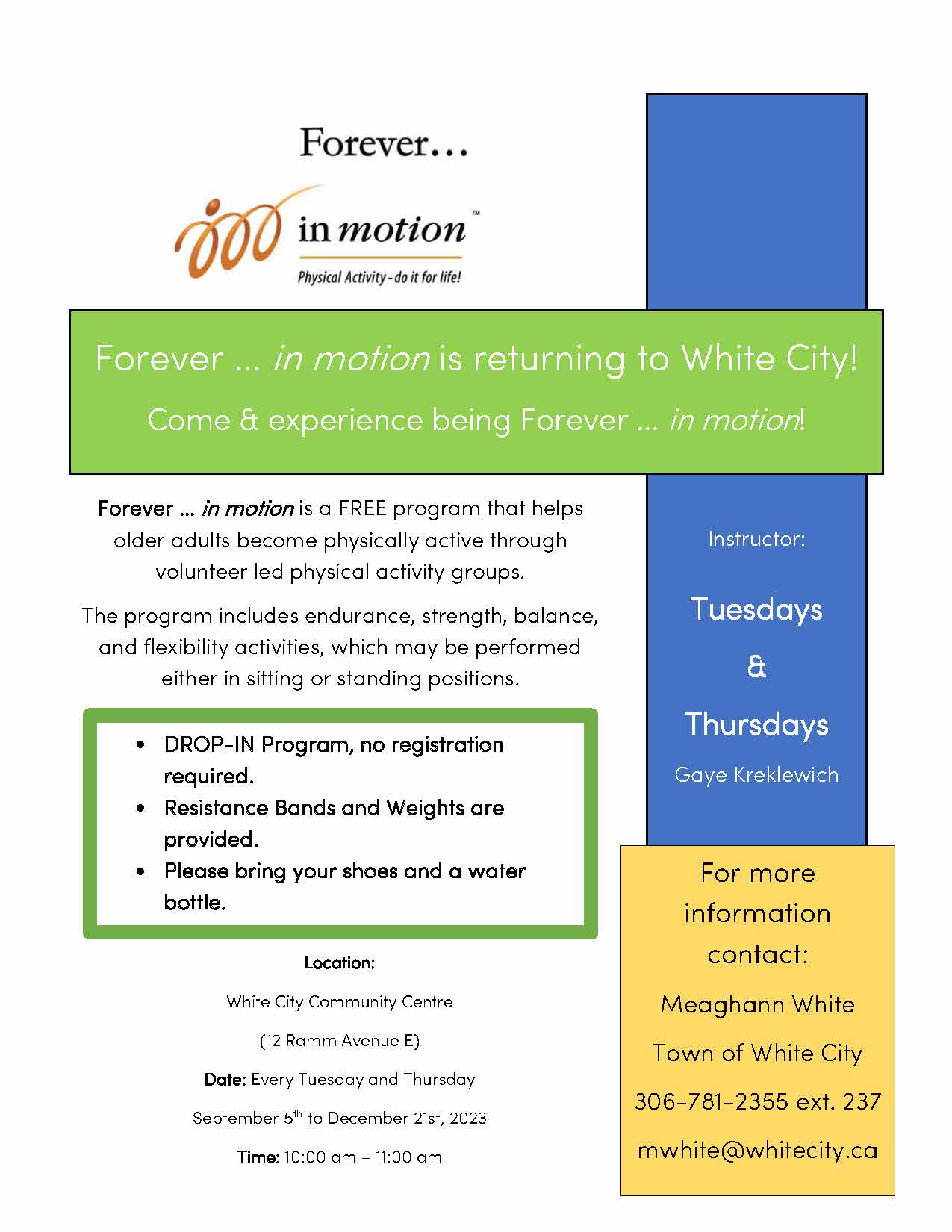 Classes run September 5 - December 21, 2023
Every Tuesday & Thursday
10:00 a.m. to 11:00 a.m. at the White City Community Centre, 14 Ramm Avenue East
A few things to note:
DROP-IN Program, no registration required.
Participants are strongly encouraged to bring their own equipment.
Attendance will be taken at each class.
Please if you are sick or have been in contact with a positive case of COVID do not attend class.

For more information contact Meaghann White at 306-781-2355 ext 237 or by email: mwhite@whitecity.ca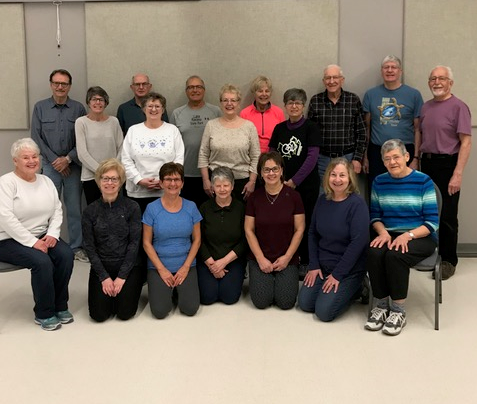 Check out the Forever in Motion participants that are having a great time and staying active during this cold winter. There is always room for more who are needing to get out of the house and get their body moving!