Active public Notices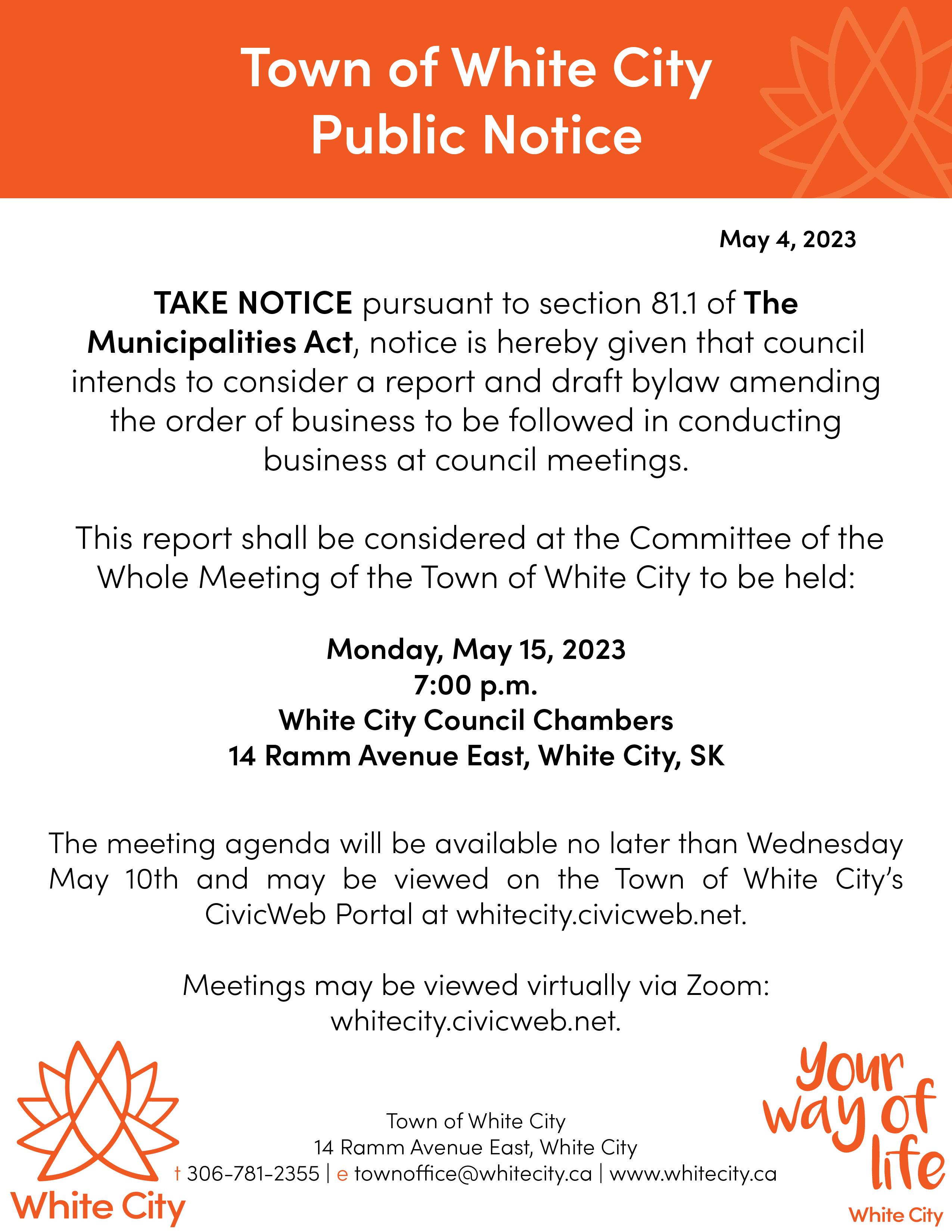 See the bottom of the page for previous Public Notices.
---
Upcoming OPen House
Official Community Plan and Zoning Bylaw
Open House
Open House
Tuesday May 16, 2023
5:00 p.m. - 8:00 p.m.
White City Community Centre
12 Ramm Avenue East
Saturday May 27, 2023
1:00 p.m. - 4:00 p.m.
White City Fire Hall
101 Gregory Avenue East
---
Previous Public Notices can be accessed here. Please note only notices for the previous two years will be accessible here, if you have questions about a prior public notice please e-mail townoffice@whitecity.ca with your request.